About
We source, supply and custom-brand literally thousands of different types of promotional products, company clothing items, printed tee shirts, gifts, office materials, notebooks, drink bottles, lanyards and otherconference supplies, to anywhere within Australia.
We have a huge range of items catalogued, but also like to source and recommend specialty items for special, custom requirements or tricky gift ideas.
Oh - and we won't be beaten on price or quality of service!
Please, try us for a no-obligation free quote.
Current Offers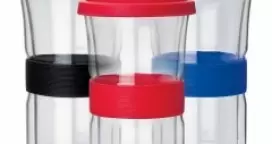 Drinkware and water bottles
Your company logo custom-printed onto any of our huge range of water bottles, cups and travel mugs.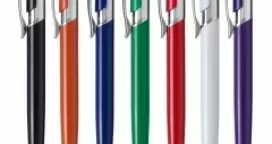 Pens and Pencils-Wholesalers and Manufacturers
Pens, pencils and highlighters
Your company logo custom-printed onto any of our enormous range of plastic pens, highlighters, pencils, or premium metal pens.
View more
Recommendation
(
0
)
Add

recommendation
Popular Q&A
Even better, is if you accompany the bottle with some kind of permanent reminder. Example: A nice wine carrier, or wine glasses, or even just a coaster set.  You don't need to go over the top with branding - just a subtle laser-etching of your...
Hi Rachel, I agree with all the advice provided about thinking through your requirements, etc. However, it is easy to become paralysed by indecision and just over-think things. You could spend weeks evaluating a range of different...