About
As trained broadcast journalist (Sky News Business), I offer copywriting services, from website and blog content to whitepapers, press releases, thought leadership articles and eBooks. I also create simple, compelling, highly cost-effective video productions.

My aim is to make video accessible for SMEs who can't afford to spend thousands of dollars on a single production. One benefit I offer is that with my background as a TV reporter and business journalist, I'm able to act as director and producer for no additional fee. I use professional equipment and am very experienced in putting interviewees at their ease. I can also offer media training.
Current Offers
Videography
From storyboarding and production to filming, I offer a cost-effective end-to-end videography services for businesses and other organisations.

With my background as a TV reporter and business journalist, I understand how to help you create and position your business's message.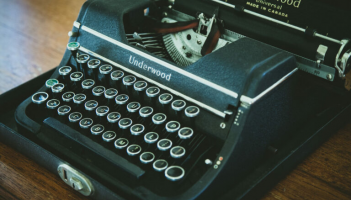 Copywriting
If you'd like compelling, unique and eye-catching content to grab people's attention, I offer professional copywriting and editing services. From fixing up your existing website text to blogs, eBooks, infographics and Slideshares, I specialise in a wide range of business and consumer content.
FAQ
What makes your pricing competitive?
With my background as a TV reporter and business journalist, I'm able to act as director and producer for video projects for no additional fee, and can also carry out the interviews myself. This greatly cuts down on cost.
Do you offer after-hours services?
If you have an event in the evening or on a weekend and require filming, I can usually arrange to be available. I can also take on emergency overnight writing and editing projects, for example if you have a last minute job with a deadline of 9am the next morning.
Why should a customer hire your business over other service professionals?
My aim is to make video affordable for small businesses. If I don't think your project is going to generate value for you, I will advise you of this, and work with you to adjust it. I can also work fast, due to my background in broadcast news. If needed, I can film, edit and turn around a video on the same day, which very few production companies offer. As a journalist, I don't need supervision with editing: you can rest assured I'm a "safe pair of hands": I will present your people and your company in the best light, avoiding any legal issues, and ensure that your key messaging comes across loud and clear in any video or written project.
Which geographical areas does your business service?
I can work Australia-wide, but charge travel and accommodation for projects outside Sydney where flights/an overnight stay is necessary. My filming rates are based on a Sydney metro location. Beyond this area incurs a surcharge to take into account travel time.
Do you offer bulk bill options?
For copywriting and business writing, I'm usually available to offer special rates for regular or large amounts of work.
Are there any special offers available to customers on SavvySME?
I offer a 10% discount to customers on SavvySME.
Customer reviews
Add a review