About
Web Ignite Pty Ltd are a digital strategy agency specialising in data-driven, conversion-optimised web design in Brisbane, Australia.

We partner with local and international organisations to actualise optimisation opportunities into measurable growth outcomes. Our unique approach of sensible, scalable and evidence-driven strategy has delivered proven, attributable performance in excess of 1,500%+ ROI.

Our specialist team are responsible for the online success of hundreds of organisations around the world, and can be accessed for targeted or holistic engagements to overcome strategic hurdles and bridge strategy with execution.
Services
Current Offers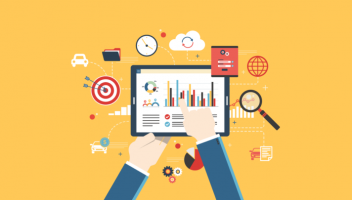 Digital Strategy
Sensible, scalable strategies that Just Work. We'll help you demystify and track the performance of your digital efforts, and enable your business to achieve long-term, dependable growth online.
Web Design & Development
There's never been a better time to craft or refresh your online presence. We've honed our process to ensure rapid delivery without compromising on quality, for every project.
FAQ
What is the profile of your ideal customer? e.g. industry, size of business, revenue, number of employees and so on.
We specialise in helping organisations in all stages of growth to measure and optimise their online results. From professional startups to multinationals, government departments and niche industries, our expert team deliver sensible, scalable and high impact digital strategies that Just Work.
Are there any special offers available to customers on SavvySME?
Web Ignite proudly support NFPs, charities and government organisations, and extend a 30% off discount to all eligible organisations for any website builds.
What experience, certificates, and licenses does your business have to qualify for the job?
Web Ignite are a specialist Google Partner Agency, with full advertising certifications, GCP status and G Suite Partnership. For e-commerce, our Shopify Partner status also enables your online store with unique development and support services for robust development capability.
Which geographical areas does your business service?
Web Ignite are an experienced web design and digital strategy agency based in Brisbane, Australia. Our expert team service organisations from all around the world, and are available for distance consultations via Google Hangout by appointment.
How is your business insured and what guarantees do you provide your customers?
Web Ignite are fully insured for Civil Liability, Combined General Liability and Cyber (Data) Liability, and are able to supply certificate of currency on request for any development engagements.
Be the first to recommend
Add recommendation