About
Getting your business online is no walk in the park and if this is your first time creating a website, it can be overwhelming. There are so many things to consider – the layout, design, website copy, webhosting, email set-up, search engine optimisation, marketing and all that other technical stuff.

Fasten your seatbelt & prepare for take off. Websites 4 Small Business is here to co-pilot in getting your business on the internet, in the shortest possible time and at the lowest price.
Current Offers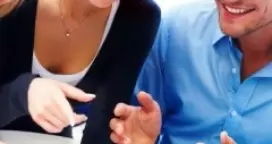 Search Engine Optimisation (SEO)
Search Engine Optimisation
93% of users don't look further than the first 2 pages of search results. So how can your business succeed online if customers are not finding you?

Search Engine Optimisation (SEO) is the science of increasing your website's search engine position ranking for important keywords which are relevant to your business.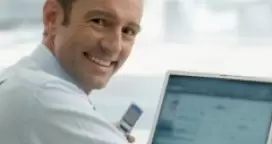 Webhosting
Think of a web host as a commercial building. The web host provides space for your website just as a commercial building provides space for your shop or office.

You can build your own building and you can host your own website, but because of the cost and expertise required it is easier to rent the space.

Without a web hosting company, nobody will be able to see your website.
View more
FAQ
Why should a customer hire your business over other service professionals?
Here is what one customer said about her experience ... we have many more testimonials Ivana is AMAZING! I mean absolutely AMAZING! She listened and heard exactly what I wanted and has created 2 websites for me that are the complexly awesome. Beyond my website, I have my Learndash Courses she developed in an incredible fast timeframe. Working through the entire development process was delightful, fun and easy. Ivana has a world of knowledge and understanding of what the market of web design is all about and can easily field all the questions, needs, wants and desires for your website, on-line course set up, Infusionsoft back end and so much more. Even though I had many requests, Ivana was always patient and understanding. With a keen sense of what will work, and what will not work within my website, Ivana always came up with a workable solution every time. The communication provided by Ivana was outstanding. Her response time was almost immediate. I am in Canada, and working with her, even though she is on the other side of the World, has made absolutely no difference. Web4SmallBusiness pricing is competitive and worth every cent. As my business continues to grow, I will continue to utilize Web4SmallBusiness. I have never worked with a more professional Web-designer and I have and will continue to recommend Ivana Katz to everyone.
Which geographical areas does your business service?
Australia, Canada, USA, UK
What are your customers` most frequently asked questions?
Do I really need a website? If you consider the benefits, the answer is pretty clear: (a) Save time – Don't spend hours on the phone, direct customers to your website, where you can provide all the information they need. Whether it be your product or service list, pricing, business hours or simply directions to your bricks and mortar shop. (b) Save money on advertising – Instead of paying for large ads, simply advertise your website (c) Be flexible in your message – Change the content as your business changes. No need for expensive brochure or flyer reprints. (d) Save money on postage – Email customers news about your products instead. It doesn't cost you anything. (e) Gain exposure to new customers – You will reach more local clients as well as interstate and global markets. (f) Have a more professional image – Keep up with the times and your competitors. If your clients are asking whether you have a website, now you can answer "I will tomorrow". (g) Have your business open 24/7. Provide customers information when THEY need it. If you don't someone else will. How much does it cost to get a website? The cost of the website generally depends on its functionality. For example an informational website is much cheaper than a website that features an on-line store. There are 3 components to having a website: (a) Domain name (b) Webhosting (c) Website Design Our prices start from $1100 for a 5 page Wordpress website including hosting for 12 months
Are there specific areas of your trade or industry that your business specialises in?
Small Businesses Coaches Consultants Service Providers Marriage Celebrants
Are there any special offers available to customers on SavvySME?
10% off all website design packages
Customer reviews
Add a review