About
Whitfield|Legal is a criminal and traffic law firm based in Western Sydney. We appear in all Western Sydney Courts offering a free initial consult and transparent fixed fees so there are no surprises. We pride ourselves on our communication with our clients and believe that knowledge is power. We will fight for the best result for you in your criminal law, traffic law or drink driving matter and we will give you honest trustworthy advice. Call us today on 1300 818 626 for a free initial consult.
Current Offers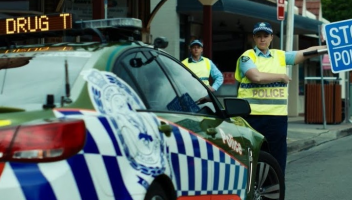 Drink Driving Lawyer
If you've been charged with a drink driving offence our professional, experienced staff can help you! We appear in all Sydney and Western Sydney courts and we are local to you. Call now for a free initial consult today!
FAQ
How is your business insured and what guarantees do you provide your customers?
As a law firm we have full coverage through Lawcover. We are also part of a Professional Standards Scheme.
What makes your pricing competitive?
We offer fixed fees with flexible payment options so you know what your legal fees will be for your matter. Fees only change if more work needs to be done and always with an open discussion with our clients. We don't believe in bill shock or pumping up our bills, just transparent, honest and upfront pricing.
Which geographical areas does your business service?
We service all of the Sydney Metropolitan Area, Western and South-Western Suburbs of Sydney. As far north as Hornsby, as far south as Picton as far east as Sydney and as far west as Penrith!
Do you offer after-hours services?
Yes, we are open until 10pm everyday!
Is an appointment necessary?
Appointments are necessary for attendance in court. Call us today for a free initial consult and quality legal advice!
Be the first to recommend
Add recommendation