About
WholeFarm Australia is a name associated with quality and purity and believe in offering affordable solutions without compromising on quality or taste of their products. We have emerged as the leading supplier of pure and mouth-watering strawberry smoothie recipe, ice cream flavor and soft serve in Australia.
We, WholeFarm Australia provide delicious and pure soft serve in Australia. You can find numerous ice cream flavors and strawberry smoothie recipe at our shop as per your requirement.
Services
Ice Cream & Ice Products - Equipment & Or Supplies
Ice Cream Wholesalers and Manufacturers
What we offer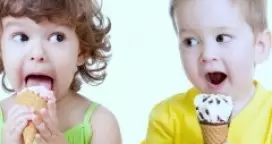 Ice Cream & Ice Products - Equipment & Or Supplies
Soft Serve Ice-cream
With more than a decade of experience in food industry, WholeFarm Australia provides yummy fruit smoothie, soft serve ice cream and frozen yogurt that are perfect for the health. Available in appetizing flavours and exotic aroma, these products are widely cherished in the market.
Customer reviews
Add a review