About
The Xcllusive approach is continuously honed and improved, coupled with success stories of our clients keep rolling in. This is because each member of the Xcllusive team hold true to maintaining a Personal and Tailored Approach. For every business we work with, we learn all we can about it, and devise an appropriate exit plan. Then we move to the marketing strategy, and go to market with the same drive and passion as we would were it our own. That's what makes us a business broker agency unlike any other.

At sale time, with a structured Presentation of the business, buyers understand the business and the risks associated to make an informed purchasing decision without the fear of losing the shirt off their back. They also know how they can potentially grow their business by purchasing one just like yours.
Services
Business Consulting
Buying &/or Advisory Services
Management Consultants
Current Offers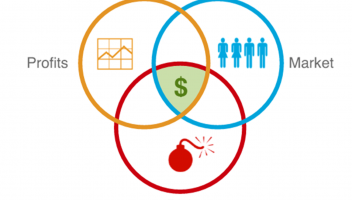 Know What Your Business Is Worth
We shed light on this by completing an Appraisal of your business to determine both Saleability and Indicative Price Range, taking into account the current marketplace.
FAQ
Why should a customer hire your business over other service professionals?
Exit is Inevitable. We are dedicated to help you Sell your Business with Certainty, and we back ourselves. But don't take our word for it. Here is our TRIPLE guarantee: http://www.xcllusive.com.au/Business-Broker-Triple-Guarantee.html What we know is... Accountants concentrate on the DOLLARS; Lawyers concentrate on the RISK; And neither are operating daily in the 'business sales' market. When appraising your business, I will review and establish it's pricing based on three key elements; Profit, Risk and what's happening in the Market. The right price is the first step towards getting your business SOLD. BUT overpricing it can result in your business suffering from the 'Stale Business Effect', with the consequences being: • Failure to price the business right from the beginning will reduce the number of interested buyers for two reasons: Assumed not serious about selling or have unrealistic expectations. • 95% of buyers visit an advertisement once. It is rare for them to revisit even after a price drop - lost opportunity cost. • If a business sits too long on the market the potential buyers perceive that there is something wrong with it . Businesses that have been overpriced at the beginning of the sale can remain on the market for six months or more, and often will not sell.
Which geographical areas does your business service?
Whilst we're based in Melbourne, we have offices in 5 other parts of Australia (Sydney, Canberra, Adelaide, Brisbane, and Central Coast) so we can service your Business Sales needs wherever it is based.
Customer reviews
Add a review