About
Hello there!
Welcome to Your Digital Clique! Wondering what we do? Well, basically all things creative and social. Wether you are a start up, a veteran in the business word or your company hasn't gotten past the idea stages, we are here to bring your ideas to life and help you reach your marketing and branding goals.

Services
With so many marketing and branding options out there, it is hard to know what you need and where to start. We can help break this down for you, in an easy to understand language without the scary marketing lingo that makes you want to put your businesses development in the "too hard basket" Our clients love our easy, flexible approach and we promise you will too.
Services
Photograph Restorations & Retouching
Current Offers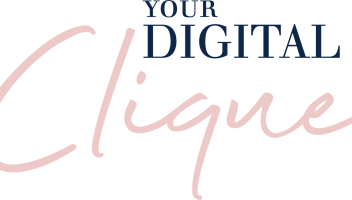 DESIGN & BRANDING
Are you a new business or in need of a refresh? Brand development covers everything from your logo to all brand collateral. We know it can be hard to figure out what you want and describe the look you want for your business. We pride ourselves on creating an easy, stress free pr
FAQ
Are there any special offers available to customers on SavvySME?
Ask us today about how you can save on our services based on where you found us!
How do you normally charge for your services?
We work in packages, each service is different so contact us today and we can provide you with a quote
Do you offer after-hours services?
We are very flexible with hours! if you have a job that needs to be complete asap, we will work as hard as we can to meet those guidelines
Is an appointment necessary?
Not at all! Call us to discuss available times
What types of payment methods do you accept?
A 30% deposit is required prior to the project beginning, the remainder is due on completion
Customer reviews
Add a review