About
We are a Queensland family owned and operated company, servicing all areas within Brisbane, with a proven track record in roof construction, roof repairs, roof restoration and more. We use top-of-the-range BlueScope Steel iron roofing materials. Zen Roofing have been Brisbane's Roof Replacement specialists for 15 years. Our proven track record means you can trust us for all your roofing needs, from construction through to repairs and restoration. We understand just how important a roof is when it comes to protecting you from the elements and adding street appeal to your home, which is why we are here to help.
Services
Roof Construction
Roof Repairers &/or Cleaners
Roofing Materials
Current Offers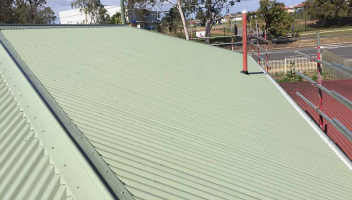 Colorbond Roofing
Colorbond roofing is aesthetic and reliable. As a roofing material Colorbond is peerless in terms of durability and colour range.
Be the first to recommend
Add recommendation