Premium Business
It's everything you need to attract new customers
Reaching a business audience has never been easier
Create your own profile, and within days your brand will be seen by thousands of potential customers for you to connect and engage with.
upgrade
$88 $55 (including GST) per month
(tax deductible)
All the features you need
For one low monthly price
Create a simple and elegant profile within minutes that will be sure to impress
Get found first
Feature your business at the top of search results in more than one category
Maximise reach
Get featured everywhere, social and email shout outs across our network of 40k+ small businesses
Engage audience
Attract and engage your new followers with new messaging and broadcasting features (just like an email database)
Showcase success
Showcase your products and services, case studies and success stories to stand out from your competitors
Full visibility
Track performance, latest trends, audience data and access to concierge service to maximise your potential
Premium Business

is designed for business
owners who're serious about growth
Your profile, your brand
In business, it's all about building trust - and your profile says a lot about your brand
Easy to set up - in minutes
Create your own profile, and within days your brand will be seen by thousands of potential customers for you to connect and engage with.
Rich and informative
Showcase your products and services including your most recent success stories and case studies, to show new customers how your business can help them too.
Designed to impress
In addition to customer reviews and reputation score, Premium Business goes the extra mile to help you build trust with features such as business verification, featured interviews FAQ, and your photo gallery, as each picture speaks a thousand words.
Reach more prospects
Sometimes it feels like you have to shout on top of your lungs to compete for the attention of potential prospects online - but it doesn't have to be so hard
More targeted than ever
Cut through the noise and clutter with sophisticated marketing techniques that analyse user behaviours to target the right audience for your business.
Taking brand awareness to new heights
Maximise exposure for your brand in the community and generate more leads with featured placements for your business across the site in multiple categories.
Amplification that actually works
We promote your brand across effectively all our channels from social channels to emails, all in the effort to maximise reach and performance.
Convert (and retain) new customers
It's so much easier to convert new customers when they're already familiar with you and your brand.
Reach outside your network
As a premium subscriber, you can send messages to others outside your network proactively, making it possible to grow your business network much faster.
Engage with prospects easily
When prospects like what they see, they can easily choose to follow your brand. It makes it easy for you to engage with them, just like your own email list.
Customers for life
Engaged customers are more loyal, sticking with your brand for longer, making them the most sought after customer base for growing businesses.
Focus on what you love best, and leave the rest to us
"
"
Building a successful website is hard because it's not just about creating a website using Wix or Wordpress. After all, what's the point of a stunning website with no traffic?
If you own a website, you know there's a lot involved in growing traffic to a website; from web design and web hosting, to content writing and SEO, while spending precious time on social media and building an email list..all in the hope to attract more customers.
The difference with Premium Business on SavvySME is that you practically have an online web presence from Day 1 - with an instant audience, and an ability to attract and engage potential customers on desktops as well as on mobile!
Whether you're just launching or growing your business, this is one of the fastest ways to build your brand online. So you can focus on building your business, instead of getting bogged down with marketing.
Start attracting more customers
Premium business has so much to offer, yet so affordable. It's designed for businesses that are serious about growth.
Why would you settle for anything less?
Social platform
Articles, videos, and expert Q&A People and networking
Business directory
Free business listing (basic)
Limited to one search category
Marketplace
Post new jobs and get free quotes
Buy products and tools
$88
$
55
(including GST) /MONTH
Everything in Basic plan plus

Premium Business features
Priority listing in search results in more than one category
Monthly social shout out
Featured across the site including the home feed
Full webpage
Full service descriptions
Showcase case studies
Display products gallery
No competitors' ads
Power networking
Send messages beyond your existing network
Attract and send messages to followers
Reporting and support
Reports and trends analysis
See what's most popular among your audience
Personal concierge to help maximise your premium features
Tailored to your budget

Dedicated account manager


Tailored campaigns to suit objectives


Featured enterprise profile


Brand awareness initiatives


Access to Premium advertising products and services


Access to Marketplace and premium online store
Why settle for less?
SavvySME is much more than a business directory. It's a powerful social platform and business services marketplace for small to medium businesses, where all premium features are fully integrated with the use of the site.
You get better results from an audience who's already looking for what you have to offer.
Featured businesses enjoy
37 times more impressions

on any given day!
Stop mucking around!

Go premium today.
upgrade
$88 $55 (including GST) per month
(tax deductible, cancel anytime)
A quality audience
SavvySME is where business decision makers look for quality products and services.
40,000+
businesses in our network
86%
are growing businesses
1,550,000+
business search queries/month
What our customers are saying
Not convinced yet? You don't need to take our word for it. Here's what some of our premium subscribers have to say:
"SavvySME is a great resource for professional service firms and small business. The range of expertise and wealth of knowledge available through a simple question and answer format is remarkable. We've already made valuable connections with several other like-minded business owners who've been able to provide insight into our business."
---
"Being a Premium subscriber at SavvySME has been key in helping our business reach out to other SME type organisations over the last 6 months. The team have been more than helpful in not only assisting us in initially setting up accounts and online profiles, but they have continued to work with us on a regular basis to help build and promote our company profile across their network."
---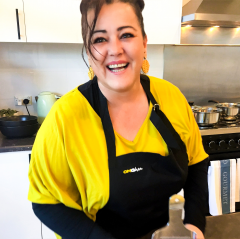 "SavvySME has a very unique audience that's hard to reach. If you're looking to attract clients in the Australian B2B scene, I can't recommend the Premium Business plan enough. It has allowed us to easily get exposure and engage with prospective clients!"
---
Frequently asked questions
Is it tax deductible?
Yes, you can claim the full amount of the subscription as tax deduction as it directly relates to generating your business income. You will receive a tax invoice automatically for each payment received.
Can I cancel at any time?
Yes, you can opt out at any time. If you're on a monthly plan, your subscription will automatically cease at the end of your paid monthly period. For annual subscribers, your subscription will automatically cease at the end of your paid annual period.
Can I list my business for free?
Yes, the Basic plan allows to claim or list your business for free, however it does not have all the features and privileges that come with Premium Business.
Can I buy leads or sell in the marketplace without upgrading to premium membership?
No, you must be an active Premium Business member to become a Premium Seller to purchase leads or list on the marketplace.
Questions ?
Can't find the answer you're looking for?
Feel free to contact us for more information. We're here to help!